Breathomix is an internationally operating Medical Tech Scale-Up. We take pride in truly innovating the future of healthcare and revolutionize patient diagnosis and treatment. Our core business is breath analysis for diagnosing a multitude of conditions (Asthma, COPD, lung cancer, and many more) and enabling precision medicine.
Our team is innovative, intelligent and always ahead of the game. Software is the core of our technology and we're now looking for savvy software enthusiasts who will go above and beyond to make impact that truly matters…….and that's where you come in.
Your role
As a Full Stack developer it is your mission to continuously improve the usability of our platform and technology. You develop robust, scalable and maintainable software with a user focus for our platform. You have an eye for detail, UI & UX  and you strive for flawless functionalities.
You will…
Improve usabilty of the platform
Give your opinion on architecture, tools and processes
Analyze performance of platform and improve where possible
You contribute via local builds and deployments (CI/CD platform)
Bringing business requirements to life.
Always update yourself with latest tools, techniques, frameworks
Make suggestions for better solutions to problems
Get feedback from users and customers
This is you
You're a highly skilled, savvy and seasoned Full Stack Developer. You're ready to take your career to the next level. You're a real team player and you propose innovative and creative solutions.
You have:
Knowledge of modern front-end web frameworks, preferably React
Experience with developing largescale applications
Senior developer
Experience with REST based services, preferably using ASP.net
Experience with Azure is a nice to have
Experience with Kubernetes is also very nice to have
Our offer
On top of a competitive salary,  25 days holiday allowance and an extraordinary Pension Plan (non contributory!!) we also have these kick-ass perks:
Growth: Be part of a growing company, team and technology. On top of that, we offer personal and professional development.
Team: be part of a young, international team of intelligent minds; learn & co-create.
Make impact: your job matters! Own what you do, you'll get the freedom to do it well.
Fun: although we don't have a ping-pong table, we do play hard, celebrate regularly, have drinks on Friday and enjoy quarterly events.  
Selection process
We're excited to receive your resume or LinkedIn profile. That's more than enough. After that;
Our HR Manager will jump on a call with you.
We'll schedule a get together with the team, so you know what you're getting yourself into.
We'll make you an offer you can't refuse.
Grow with us! Apply via the following link, or in case of questions, contact Dick Naezer via dick.naezer@breathomix.com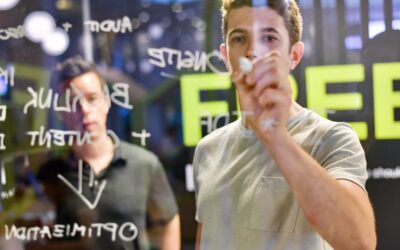 We're looking for a QA Engineer who will drive innovation and streamline our overall testing processes. You'll play a key role in our development process and have the opportunity to have a significant impact on the quality of our Breathbase platform, software that...