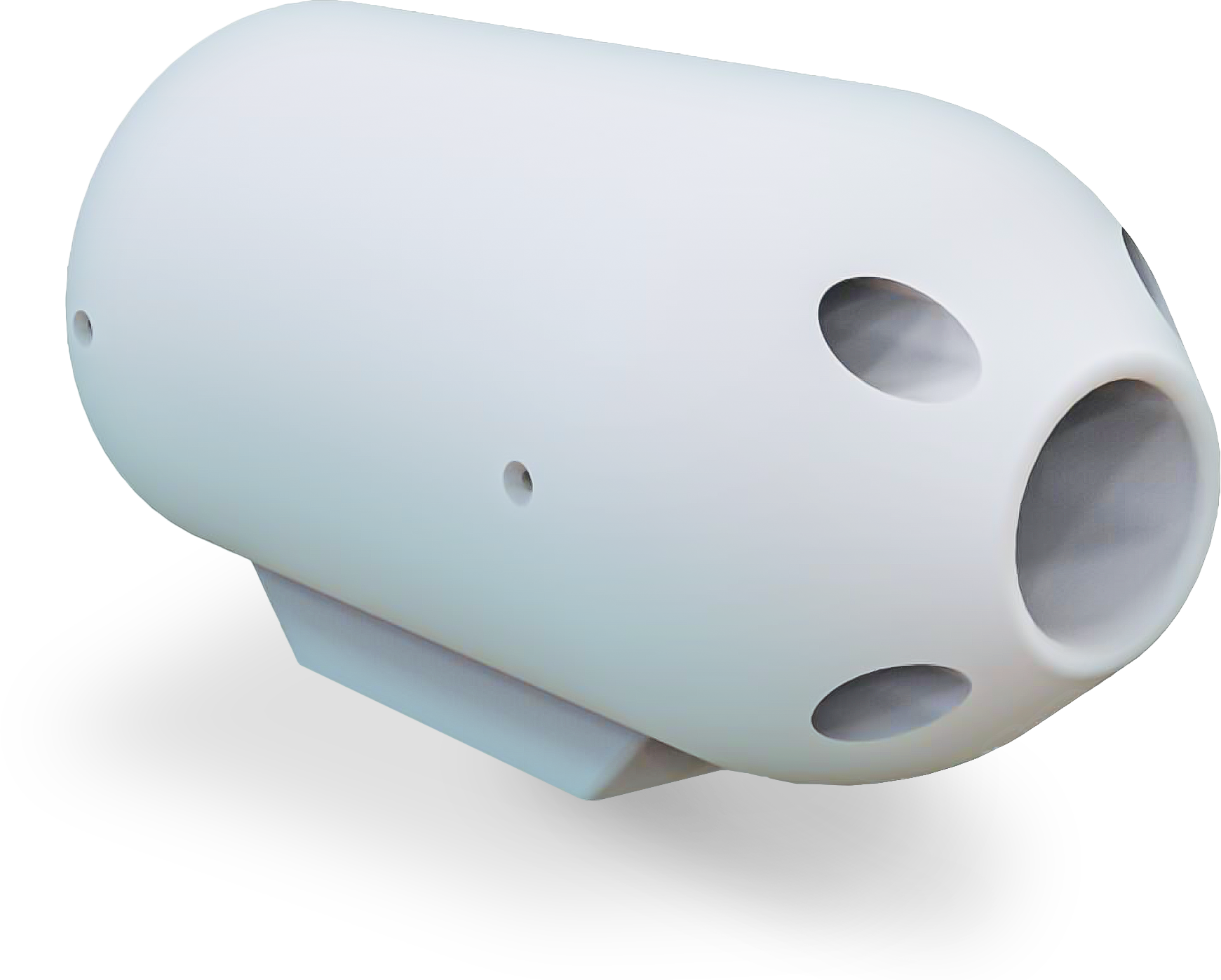 SpiroNose
Our
proprietary device

that captures breath profiles in

real-time
Real-time breath measurement
Real-time ambient air measurement
7 different MOS sensors
Cloud-connected
Cloud-calibrated
High patient safety and comfort
Low cost
Easy to use
Direct measurements – no sampling and storage errors
The scientific development of the SpiroNose has been driven by the combined efforts of the multidisciplinary team of researchers of the Amsterdam University Medical Centres headed by Prof. Dr. Peter Sterk
The SpiroNose is a technical and clinical validated integration between routine spirometry and electronic nose (eNose) technology connected in series with each other, allowing diagnosis and stratification of patients with cancer, infectious and inflammatory disease in the doctor's office. Exhaled breath is real-time measured (<1 minute) by the SpiroNose, which is connected to a Gateway for immediate and secure data transmission to the online BreathBase platform, hosted on the Microsoft Azure Western Europe data centre in Middenmeer the Netherlands for automated analysis. BreathBase, which includes a centralised database, allows secured online sharing of the results between clinical and academic partners at multiple sites and is developed conform the requirements of the following standards: ISO 27001 (Information Security) and NEN 7510 (Information Security in Health Care).
Easy to use
---
A simple measurement manoeuvre (< 1 minute) that is straightforward for participants to perform.
Direct measurements
---
The SpiroNose measures the complete mixture of VOCs in real time without using collection bags or tubes. This avoids sample and storage errors.
Reproducible and Interchangeable
---
SpiroNose results can easily be exchanged between different labs and locations, which is a prerequisite for clinical implementation.
Cloud-calibrated
---
The SpiroNose is calibrated in the cloud, making it possible to store breath profiles obtained from different devices in one large online reference database.
Linked to a Cloud Solution
---
Immediate and secure transfer of the SpiroNose sensor data to the online BreathBase platform for automated on-the-spot analysis.
Immediate feedback
---
In combination with the BreathBase Platform and the integrated reference database, direct feedback at the point-of-care has become possible.
How does it work?
Exhaled breath analysis by the cloud-connected SpiroNose
The participant takes a deep breath and calmly exhales through the SpiroNose. The cross-reactive sensors in the SpiroNose capture the complete mixture of VOCs in the participant's exhaled breath.
The various sensor readings are immediately processed and corrected for the ambient air by the BreathBase Platform. The latter is necessary because the air that you exhale is influenced by the air that you inhale.
The sensors respond to the exhaled breath of the participant. All the sensors react in a different way, because each sensor has it highest sensitivity to a different group of molecules.
The obtained breath profiles are compared to the online BreathBase Data. On the basis of machine learning algorithms a final diagnostic answer will be established.
Sensors
The SpiroNose consists of
7 different

metal oxide semiconductor

sensors

Each sensor is present in duplicate on both the inside and the outside of the SpiroNose. The SpiroNose has a total of eight circuit boards including three or four sensors. Four sensor arrays are positioned inside the tube and measure the VOCs in the participants' exhaled breath and four sensor arrays measure the VOCs in the ambient air. On the BreathBase Platform you will have real-time access to the raw sensor values and the processed sensor values that can be used for statistical analysis.